Texas Educational Diagnosticians' Association
Serving Texas Educational Diagnosticians Since 1973
Membership
Learn More about membership & insurance.  Join/renew online, setup yearly automatic renewal, download the form and mail it in or call 346-831-3324.
The DiaLog
The DiaLog is the official journal of the Texas Educational Diagnosticians' Association.  For questions about the DiaLog, please email Renee Kwiatek at dialogeditor@gmail.com.
Conference
Learn more about the Annual TEDA Conference & register through our new online portal, download the form to mail in, or call 346-831-3324.  For questions about the conference, other than registration, please email tedaconference@gmail.com.
Membership Renewal
The 2020-2021 Membership form has been added.  Please note that memberships do not prorate.  They all expire July 31st of each year, no matter when you join.   Please note our new address:  P. O. Box 5202 Victoria, TX  77903.
TEDA Conference 2021
 December 6th – 7th in Waco (fingers crossed)
If we cannot do it live, we will do another virtual conference. 
Texas Educational Diagnosticians' Week is March 1 – 5, 2021.  We hope you will be honored that week!!  We appreciate you!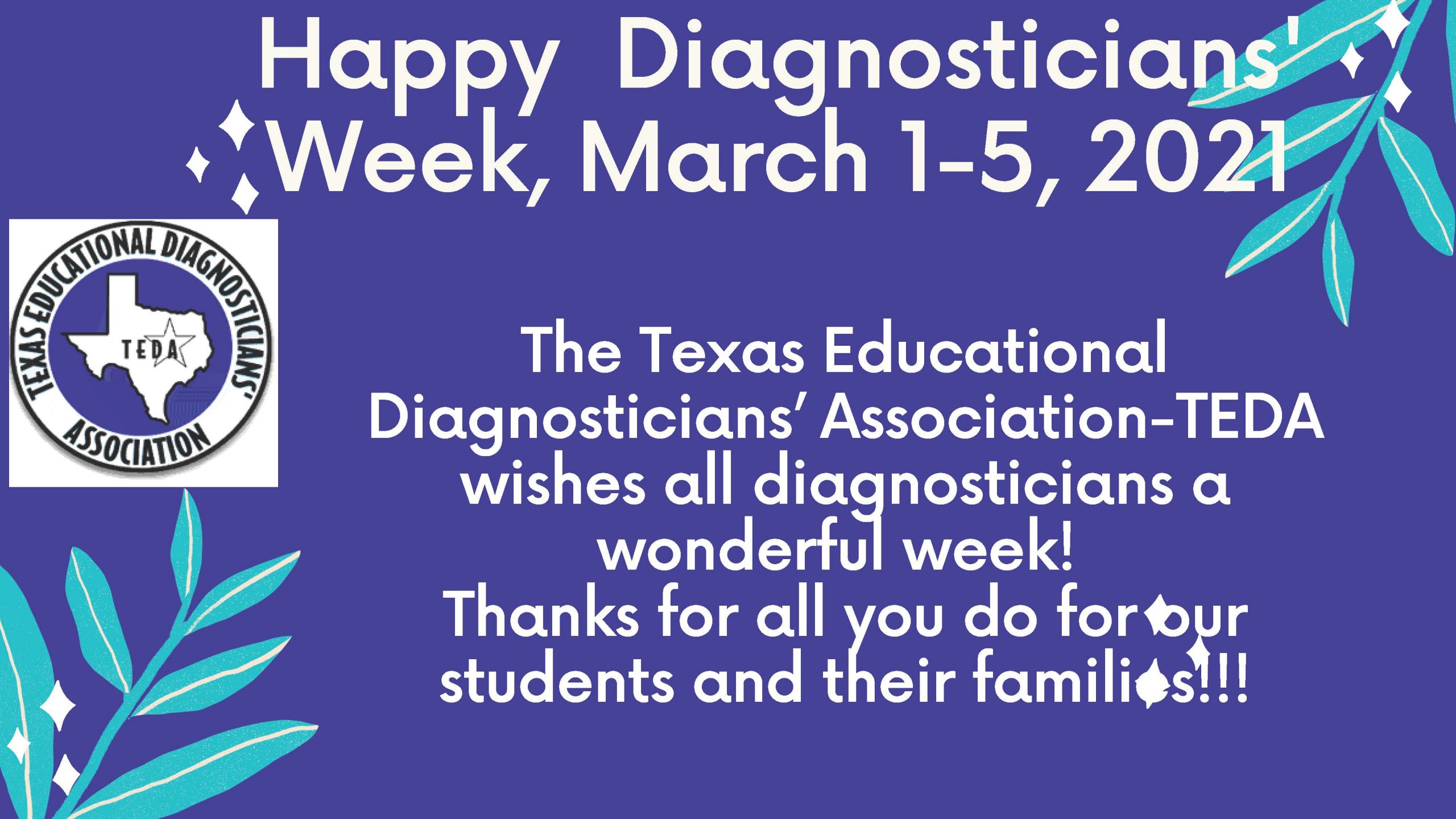 Need Help?
Please feel free to reach out to us:
Brenda Hamm
TEDA Administrative Assistant
P. O. Box 5202 Victoria, TX 77903